ASSEMBLY AND PRESENCE CONTROL
check of location, completeness and presence
During manual or automated assembly of complex products, errors can easily occur. Manual control is costly and error-prone. Mechanical control can guarantee consistent quality and at the same time create documentation for complete traceability.
SEAMLESS DOCUMENTATION
The complete documentation of the complete production process is becoming increasingly important and is already standard in many industries. However, the level of detail and format of the documentation vary from application to application. We have the possibility to create an application-related software interface that reads the desired data from the image processing system and saves it in the desired format. Communication with a database is just as possible as writing CSV files to a network share.
THOUSANDS OF VARIANTS
Our systems have the possibility to recognize and distinguish thousands and more variants. The selection of the variants can be carried out by the operator or automated by a superior system.
Checking
Detection of position, presence, completeness, colour and barcode
Combinable with additional quality control in one system
Variants
Detection and differentiation of 1000 and more variants
Manual or automated variant selection
Documentation
Storage of images and test results for documentation purposes
Individual PDA integration
In this example, a complex component is assembled manually. The product is available in over 100 variants. The choice of variant is communicated to the image processing system via TCP/IP and automatically loaded.
The presence, position, colour and size of attachments are checked. At the same time, a barcode is read in.
A specially adapted user interface has been created for easy operation. Our standard image processing software mips works in the background. This made it possible to create an individual user interface with relatively little effort. At the same time, the use of our standard software mips provides maximum flexibility and powerful image processing tools.
After the inspection, camera images and inspection results are stored on a network share.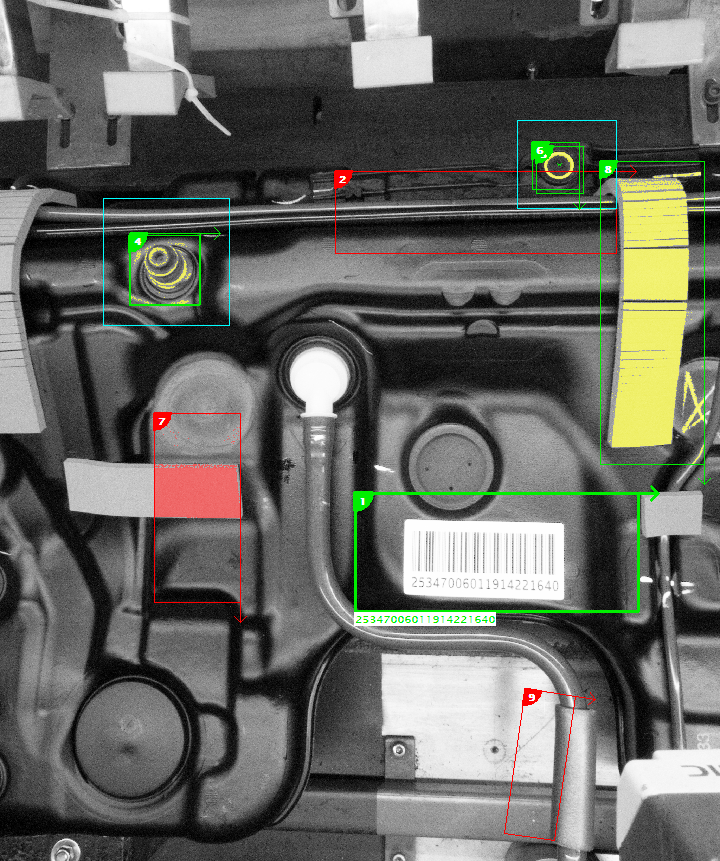 EXAMPLE PRESENCE CHECK
In this example, the presence of spoons in instant tea glasses is checked. The challenge with this system is to clearly identify the spoon, despite the most varied position possibilities. At further stations of the system a glass breakage and a fill level control is additionally carried out.